The Russian agent purchased a set of nitrogen generator,capacity:60NM3/hpurity:99.99%,the output pressure is 20 MPA.After inspecting the goods, two foreign businessmen and a translator took a photo.
We discuss about the psa technology , about the nitrogen when it is separated from the oxygen,Oxygen generator uses the principle of pressure swing adsorption.
The nitrogen making system with Boxiang brand adopts integral skid-mounted structure, which is easy to install and transport.
We use advanced cylinder automatic compaction technology and extended twisting filling technology to improve the utilization of carbon molecular sieves and extend the service life. With Siemens PLC automatic program control, it can be remotely controlled with the computer.
Two adsorption tower processes are adopted, one tower adsorbs nitrogen production, one tower desorbs and regenerates, and the cycle alternates to continuously produce high-quality nitrogen.
Since the adsorption capacity of carbon molecular sieve for nitrogen varies greatly with pressure, the pressure or pressure can be reduced, and the nitrogen molecules or oxygen molecules adsorbed by the carbon molecular sieve can be desorbed, and the carbon molecular sieve can be regenerated and recycled.
Nitrogen is finally filtered through the fine dust filter, and passes through the cylindrical filter element from the outside to the inside. Through the combined action of inertial collision, gravity sedimentation and other filtration principles, the tiny solid particles are further captured, and the nitrogen gas can reach the body particles. The diameter is 0.01 micron.
The nitrogen gas entering the nitrogen buffer tank is subjected to purity analysis by an analytical instrument, and when the purity is too low, the venting operation is performed. When the purity meets the customer's process requirements, the qualified pipeline is delivered to the process line. All the valves are fully intelligently controlled by the programmable controller PLC, enabling unattended operation.
The company has always adhered to the development path of science and technology, diversification and scale, boldly innovating and developing into high-tech industrialization.
The company has passed the ISO9001 quality system certification, and won the title of "Contract-honoring and Promise-keeping Unit", "National Customer Product Quality Satisfaction, After-sales Service Satisfaction Demonstration Unit".and it was listed as a key enterprise of high-tech industry science and technology innovation in Zhejiang Province.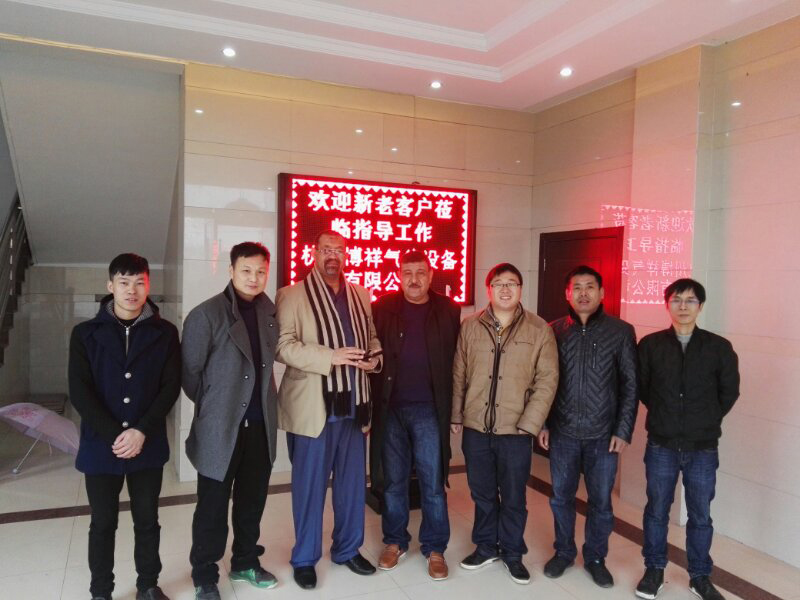 ---
Post time: 17-09-21